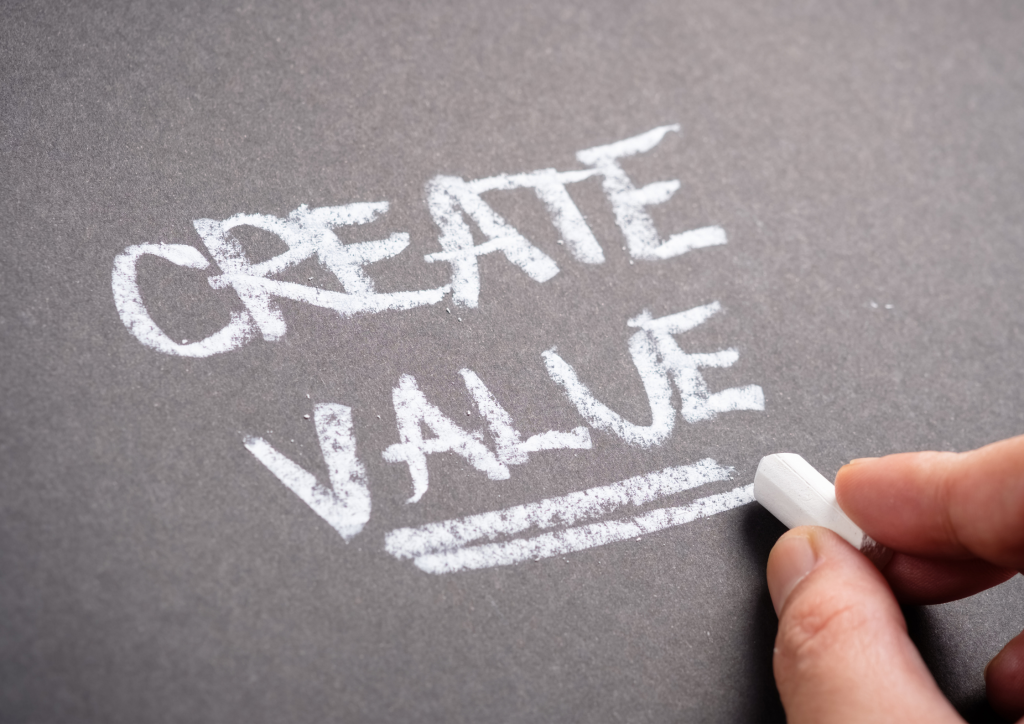 I've been thinking about the most memorable companies. Not just the tech companies that headline most news articles these days, but also the ones that have been around for what seems like forever.
I asked myself, what's their secret? How have they been able to win for decades, some centuries, and still remain near the top of their field?
Providing Exceptional Value
I realised that these companies survive and thrive by continually providing exceptional value to their customers.
Obvious, right? Well, yeah – but how many companies do you know that actually do it?
If you really think about it, companies that put customer value at the forefront of everything they do is rare.
The more I see and talk to clients and companies in the market, the more I'm convinced that companies who do not actively and consistently put customer value at the heart of every activity they do are doomed to fail or be defeated by a competitor that does.
I am convinced for several reasons:
This has almost always been the case in free market economies
Customers can search and choose everything almost instantly
A product or service can be imitated incredibly quickly (unless protected by law or brand strength, and even then that doesn't stop some people from trying).
These days, competing only on price is signaling to the market that you have nothing else that differentiates you. You have to offer something to customers that adds value in a way that no other company can.
Stakeholders as Customers
There's another thing that separates exceptional companies from great ones…
They don't see purchasers as their only customers.
They see everyone that comes into contact with the company as a customer of sorts. Suppliers, employees, communities – they're all looking for the company to provide value.
The brilliance of this viewpoint is that in most cases, there is a ripple effect that leads to increased value for other stakeholders, too. For example, fixing a previously broken process improves staff efficiency and satisfaction, which in turn adds value to the end customer, which leads to great feedback, which leads to more satisfaction, and so on.
What about something a little bit outside the box, like making a supplier's job easier? Well, this can add value across the board too. If a supplier can seamlessly work with your processes and systems, at least one of two things will happen; they will deliver more output for the same effort (efficiency), or they will love that it is easy to work with your business (enjoyment). What does this mean? A more reliable and efficient supply chain and a happier supplier network, meaning you can deliver to your customers more reliably with less hassle. Sounds pretty good to me.
Once you start approaching your business with this mindset, opportunities to add value (and create those ripple effects) are impossible to ignore.
Implementation
So what does 'having a value focus' look like? Here's a few things I see from companies that do it well:
Asking 'How do we add value for our customers?' first, not 'How can we reduce cost?' or 'What's our competition doing?'
Generating constant feedback from customers, and actively incorporating feedback and customer testing into product and service design
Applying the same approach not only to end-users, but to employees, suppliers, and any other relevant stakeholder the company works with. How can we add value for them?
Try it out and let us know how you go – or if you'd like to find out more detailed ways to create a value-focused company, then reach out to us here.
Jase
Related articles